166 – 188 Valley Street, Providence
Rising Sun Mills is a celebration of Providence's industrial past, thriving today as a mixed-use campus with 135 exciting residential lofts and 120,000 square feet of dynamic corporate and professional offices.  Rising Sun Mills offers residents and businesses supreme, unrivaled amenities.  Over 100 unique floor plans in residential spaces feature tall ceilings, grand insulated windows, antique hardwood floors, contemporary kitchens, high-efficiency air conditioning with central heating and cooling, and spacious living areas.

Businesses on the Rising Sun Mills campus include an awesome yoga studio, a great restaurant and café, a lively co-working community, several social-driven non-profit organizations, as well as a healthy mix of companies consisting of architects, designers, engineers, pharmacists, consultants, and more.  Everyone on campus enjoys amenities typically found in Class A office space.  Spacious floor plans, fantastic natural light, spectacular common areas, and plentiful indoor and outdoor parking are easy to find on this eleven acre, richly landscaped campus along the Woonasquatucket River — one of ten National Heritage Rivers in the United States.

The Rising Sun Mills campus is surrounded by the city's top attractions: Downtown Providence, which was recently named one of the top destination cities in the world by the New York Times, Federal Hill, with bars, clubs, and the finest Italian restaurants in the region, the Armory District, a restored neighborhood of Greek Revival and Italianate styled Victorian-era houses interspersed with delightful cafés, tree-lined streets, lively parks, and many of the city's top restaurants and bars, as well as Olneyville Square, a cultural center of ethnic restaurants, retailers, and businesses.
Rising Sun Mills has set the standard for the transformation of the Valley-Promenade area known as the River District, from beautifully restoring historic buildings and significantly restoring hazardous Brownfield lands to refreshing natural features and connecting a diverse community of awesome, caring people.  Rising Sun Mills' continuing success as Rhode Island's most successful loft project has stimulated widespread interest in the transformation of Providence's historical mills into contemporary living and working spaces.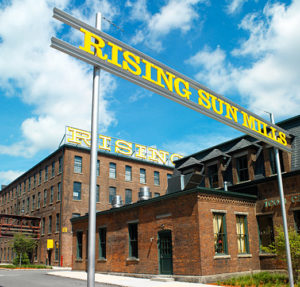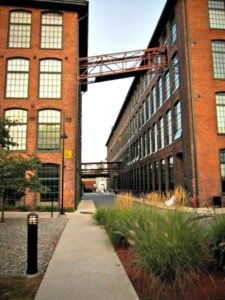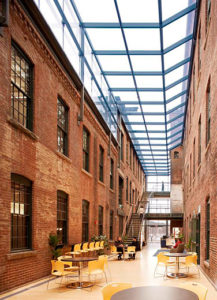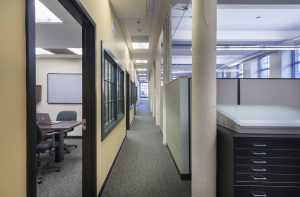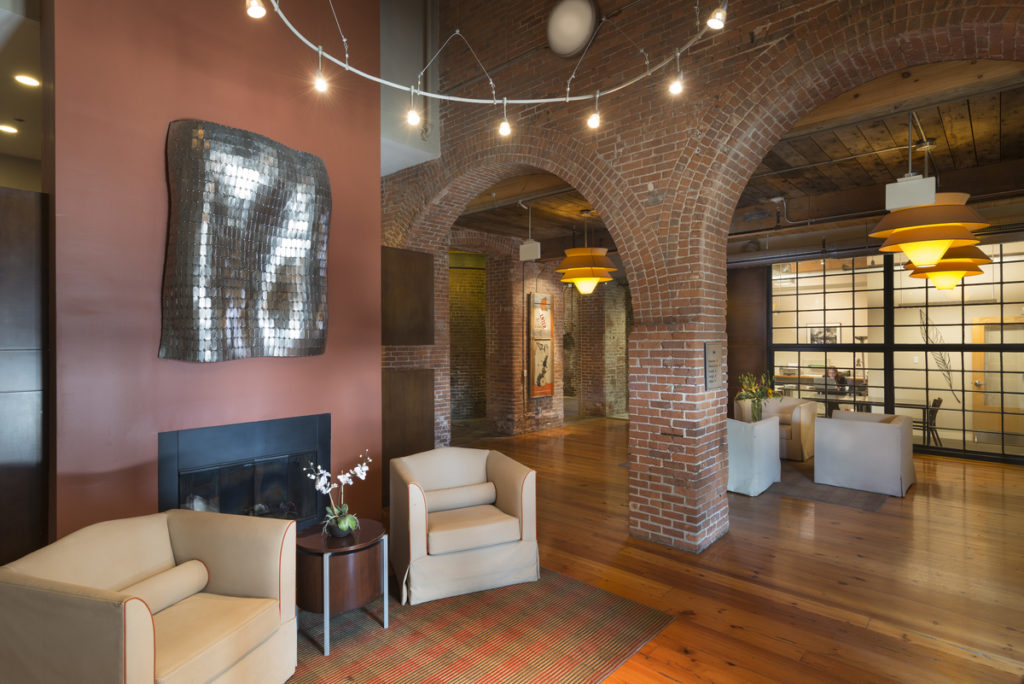 Click here to go to Rising Sun Mills' Website
---